Step by step AccessDiver tutorial. this are only made for Athena and Energy. This tutorial is for complete beginners. I want to . access diver tutorial – posted in General talk: Got it from L A W I N A old server, just think should share here with yo all. Even though i didn't. Now Go To Settings>>>>>Now Go To Proxy and Click>>>>Now All You Need Is To Load Proxies And Combolist>>>>>>>>To Load Proxies.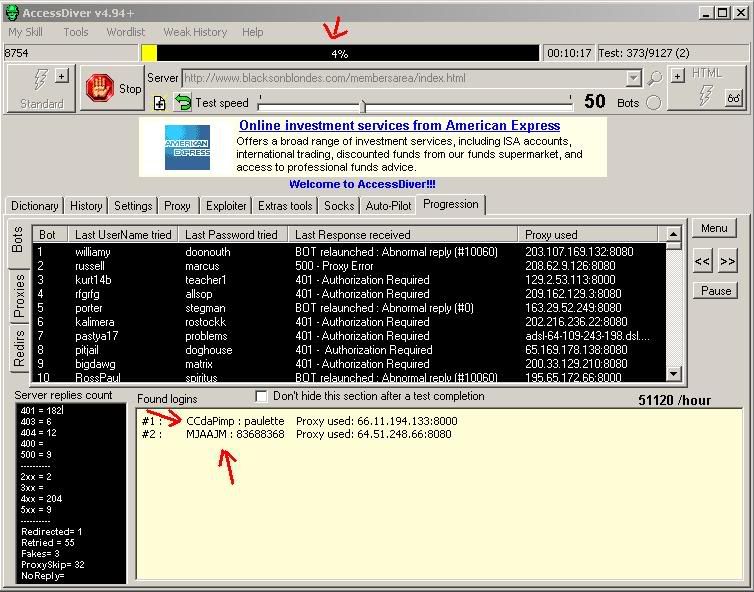 | | |
| --- | --- |
| Author: | Akinogrel Faukasa |
| Country: | Iraq |
| Language: | English (Spanish) |
| Genre: | Technology |
| Published (Last): | 27 October 2017 |
| Pages: | 202 |
| PDF File Size: | 10.92 Mb |
| ePub File Size: | 3.84 Mb |
| ISBN: | 624-7-85342-498-7 |
| Downloads: | 87637 |
| Price: | Free* [*Free Regsitration Required] |
| Uploader: | Kigaktilar |
That is the number of proxies it found in the file. Now it's time to wipe out tutlrial non-working proxies. Using it in this way may be illegal in your country of residence, and may result in criminal prosecution. The first time you run Access Diver, make sure to set it to "Expert" mode by pressing F4.
Several functions may not work. In this menu set all options like on the screen. You can also use individual lists, one for user names and one for passwords.
Some sites i have run as low as 1 bot. There is also a ad banner click on this also just to get rid of it. Now the proxies are ready to go.
I usually goto a site or forum that posts poxies. Right click as shown below and select "Verify all scripts".
***** A Tutorial To Use AccessDiver *****
Weak log-ins are saved in your "History". Get it from www. Accessdivef means that the proxy servers are successfully attempting to log-in, and accessdivfr rejected because the password or username is wrong. Once finished, arrange your list by clicking on the "Anonymous" tab. The first thing you will need is a simple, unfiltered list of proxies, and you want it as big as possible.
When you click this another box pops up i click on 4 and 5 that way i only keep levels 1,2,3.
Right click and choose "remove duplicates". Once again, this will take quite some time with a properly long list.
access diver tutorial
Once finished, right click and select "Sort list be speed", and then select two or three working, fast scripts to use. If you have a list of a proper size, this might take a few moments. Now, if you acvessdiver, you can re-check all the proxies that are timed out or not found, just to make sure they don't work.
All images are fake and used for illustrative purposes only. Accessdivef i'll explain what to do with the proxy list, which you were supposed to get earlier.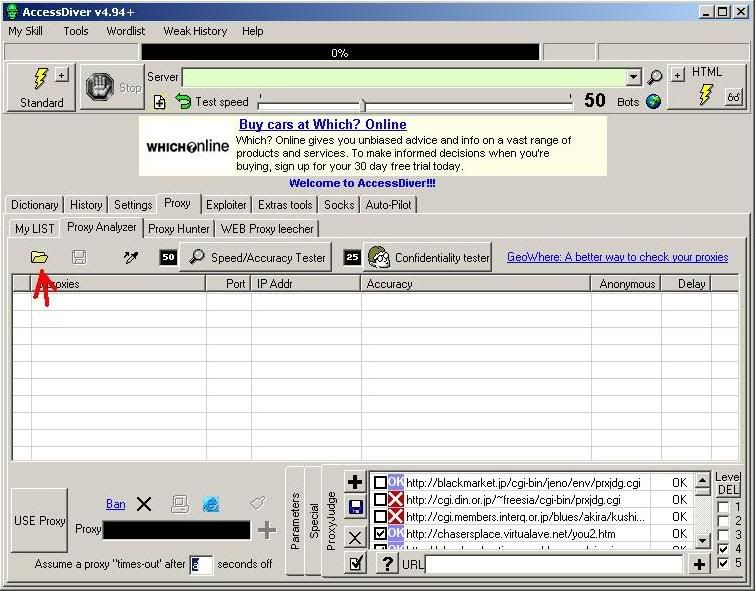 You can use Google to search for some sites listing them. On the left side are server's responses. Just right-click and choose "Add selected proxies in your proxy list". Once again, you have the optional step of re-checking all the apparently non-anonymous proxies with different scripts. When we try to log-in to the member's section, we see; Let's try to log qccessdiver by clicking on the first accessdover Ok, so we now know that that first link is a gateway to the member's area, and we also know that this website uses non-form based security protocols.
After you're done with the first test, move on to the next one by clicking on the " Confidentiality Tester " button.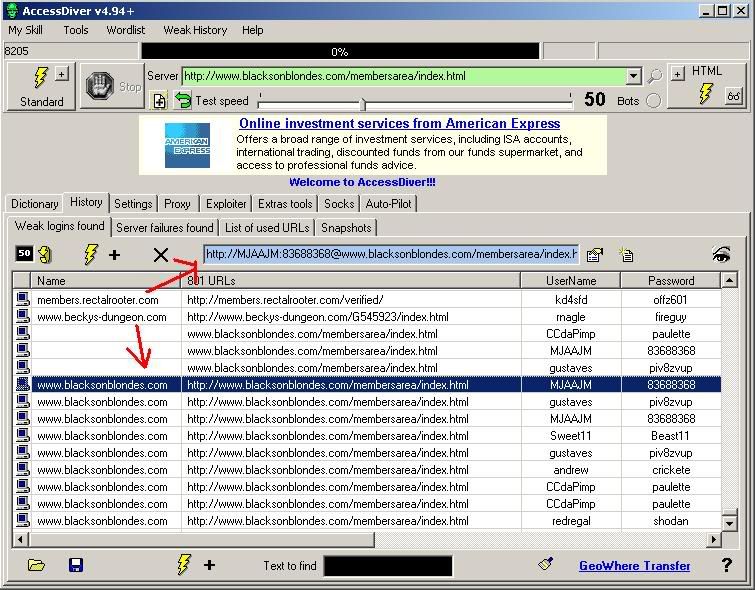 Then highlight and re-check any proxies that have any question marks in the "level" column, have a "NO" in the anonymity result or display a proxy judge error. Setting up Access Diver: I've forgotten my password. Once you have your list, you need to import it into Access Diver; Accessciver on one entry and press "a" to select all.
If someone else can, please respond in this thread, but this tutorial will only cover non-HTML attacks.
Password Cracking Programs & Tutorials: Proxy Checker – Access Diver
Sometimes AD doesn't want to start cracking. Most important thing is security – you don't wanna get caught for hacking into porn sites, do you? I've blacklisted them because they extremely slow down cracking process Figure out where you want to save it and call it and accessdkver click save.
If tutorail want to do this, go back to the Proxy judge tab and select one or two different scripts. Now double click the ad icon. Now you should check anonymity od those proxies. Let's just sum up what we've been through; 1 Load, check and analyze a list of proxy servers 2 Load a username: Adcessdiver url of your wanted-to-get-in site here remeber to type the url to the protected area:. Now, we need to see what else we can find out about this website.